We're global leaders in Intelligent Guided Selling
Through data driven, real-time personalised recommendations, we help retailers build customer focused journeys. Our Intelligent Guided Selling platform truly personalises the way brands sell online. Our dynamic buyer journeys draw out customer mindset, needs and preferences, combined with intelligent sensors and enriched product data to provide customers with relevant recommendations in the moment, dialling up brand, improving engagement and cross-sell, conversion rates by X5 and deliver real time journey insights.
Everyone is Equal Here.
At Conversity we celebrate multiple approaches and points of view. We believe diversity drives innovation. To create a platform that truly serves everyone, we need a workforce that is representative of the vast and unique users we serve. Diversity connects us closer to our customers and communities. We are determined to have a workforce that offers equal opportunity to everyone regardless of religion, race, gender ethnicity or sexual preference. We hold ourselves accountable for running a diverse organisation and this endeavour means we are forever reviewing and monitoring our organisational diversity and that of our supply chain. We want every employee to feel valued and bring their full, authentic selves to work. We are Conversity and we are committed to equality for all.
I love that I get the opportunity to help new retail and telco customers achieve best in class customer experience and personalisation. Addressing the challenges faced by cutting edge organisations is one of the many rewarding aspects of working at Conversity.
Naveed Global Head of Service Delivery
The board behind Conversity
Led by an international board of directors who bring a wealth of expertise from a variety of industries, we're the leading experts in Intelligent Guided Selling.
Haj joined Conversity with 20 years of technology management experience, having led highly talented teams across a range...
Read More
Andy comes to Conversity with over 20 years experience across multiple sectors, including retail, banking and public sector....
Read More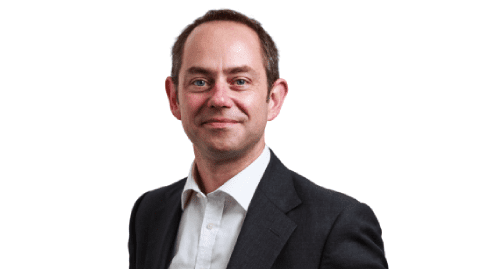 Simon qualified as a Chartered Accountant in 1999 whilst working with PwC and since has garnered over 20...
Read More
Brad Christian - Chief Customer Officer
Brad joined Conversity with 25 years of retail experience, initially working in stores, providing products and services to...
Read More
A former Managing Director of Boots Ireland, Deirdre Burns has over 25 years of global experience at board...
Read More
Richard Merrigan - Non-Executive Director
Our Chairman Richard co-founded Conversity and is responsible for shareholder liaison. He has over 25 years' experience of...
Read More
Hanna Wilcox - Head of CX
Hanna brings over 20 years of customer experience management expertise across both retail brands and manufacturers. She has...
Read More
Devesh Gundecha -Director Development & Operations
Devesh joined Conversity as an accomplished IT Management specialist with experience across SaaS, call centre, retail, e-commerce &...
Read More
Vina Vadgama - Executive Advisor
Heading up marketing for start-ups to enterprise organizations in EMEA, Vina has 25 years of experience across tech...
Read More
Recommendation
Based on what we know about you, we recommend:
Product B
This works with product A
Product A
This would work well for you
Leave a Review
Click here to leave a review
Order complete!
Thank you for your purchase
We are Conversity – the Intelligent Guided Selling experts
We offer omni-consistent, easily integrated and configured technology that uses current customer motivations with personalisation. For a journey presenting relevant recommendations and add-on opportunities, for your customer at that moment.