The Ultimate Hyper-Personalization Solution
Integrate next generation technology to build customer connection and truly differentiate your offering
Webinar: Innovation and Investing in Retail for 2022
Our experts share key market drivers, digital transformation initiatives and investment opportunity areas for 2022.
Having Conversity's IGS tool in place has been incredibly powerful in helping us maintain those all-important connections with our customers. With the Skincare Advisor, we feel we've empowered our customers to browse, select and purchase products with the utmost confidence, while still retaining the human element of the experience that is so important to our business.
Conversity is key to our personalised customer experience strategy. They have helped us create a friction free journey that has significantly increased NPS and engagement with potential customers.
Thanks to the Conversity tool, we have greater insights into our customers' behavior, which has given us an extra edge when it comes to launching new products, updating offers or maximizing cross-sell opportunities. This flexibility is integral to the way we operate, and Conversity has ticked all the boxes in this respect.
Our aim was to guide consumers, to simplify their purchase decision. However, the level of data insights that enriches the digital audience preferences with Conversity's IGS tool is amazing.
Get to know your customers better, show you care
Intuitively, when you know your customers, your results are better. Brand loyalty is built when there is a true, authentic connection between consumer and brand. But how do you create that connection?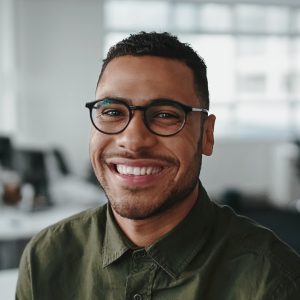 Use technology to engage your customers, personalize the purchase experience
Our Software-as-a-Service Intelligent Guided Selling platforms enable you to engage your customers and ask them dynamic questions that help uncover their motivations, mindset, and interests.
What is Intelligent Guided Selling (IGS)?
IGS is a technology that takes inputs from customers and consults recommendation logic to produce product or service recommendations.

Our solution captures customers' DNA – desires, needs, and actions.

Businesses that use IGS online use Connect and increase conversion rates by 3-5X.  Those that deploy it in-store use Charm to drive 25-30% more in sales revenue.
Why does it work?
Whether it is in-store or online, the act of seeking to understand who your customers are, what they need, and why they are shopping with you resonates and gives them the confidence to buy. And what's not to like about that?

Higher conversion, larger transactions, and better customer loyalty. Intelligent guided selling platforms . . .
Next
Employ consumer psychology best practices to ask the right questions the right way
Deploy dynamic question sets to truly understand a customer from motivation to mindset
Ensure that different consumers are provided with different journeys, from the specific questions to the associated imagery
Use sophisticated recommendation logic to evaluate customer answers and provide authentic recommendations
Deliver a very personalized experience through a templatized SaaS product
Don't take our word for it. Just ask our customers.
We support a number of different customers across various industries and they all generate real ROI. They:
Build better connection with their customers
Generate greater sales performance through conversion and upsell
Better educate their customers on how to buy from them
Gain far more strategic customer insight and apply it to their marketing and messaging plans
LEGO – Gift Finder on The Toys "R" Us Website
"Thanks to the work of Conversity we're confident that we have an eCommerce tool that truly sets us apart, which is particularly important on affiliate web sites."
Read the Case Study
Look Fabulous Forever – Colour Quiz
"Conversity is key to our personalised customer experience strategy. They have helped us create a friction free journey that has significantly increased NPS and engagement with potential customers."
Read the Case Study
Life Extension Europe – Supplement Quiz
"Strengthening the personal relationships we have with our customers was our core priority, and the Supplement IGS was an essential piece of the jigsaw in this respect."
Read the Case Study
We make it easy to buy – subscription model pricing.
The beauty of our offering is that our pricing is simple.  No set up fees. Simply choose the number of journeys you want to build, consult our pricing table, and start your subscription.  

Our customer experience and consumer psychology team will consult you on how to speak to your customer and where to deploy our technology.
Are you an expert? No? Good news! We are.
Conversity brings the best of both worlds in our industry. We have developed next generation technology with templatized components that make integration easy and deployment fast. And at the same time, our team of consumer psychology experts bring strategic insight and best practices to ask the right questions the right way. This ensures that our solution delivers maximum ROI.
Personalization
We are not producing quizzes; our dynamic customer journey approach enables true customer connection.
Beautiful Journeys
We have made all of the investments in our tech to provide a low cost templatized SaaS subscription offer. Graphic design. Voice of the brand.
Speed of Deployment
Tech and team. Our world class customer experience experts and deployment team use a tried and true process to launching highly effective customer journeys.
Authenticity
The recommendations made by our service provide real time relevance and provide just the right recommendations and upsell offers based on exactly who is on the journey and what their specific motivation and mindset is in the moment
Commitment to Real ROI
We work with our customers after go live to review journey results and make recommendations to continue to optimize the service and maximize ROI
Find out more about our pricing and how we can help achieve success for your brand today.
Let us help you hyper-personalize your offering
How can we help? Our team of consumer psychology, customer experience, and data experts are ready to take your online and in-store experience to the next level.

We will help you better understand your customers and drive meaningful sales results through conversion and upsell.