Everything you need to know about our Intelligent Guided Sales platform
Conversity created their platform for businesses like you, who want to offer a smarter, more personalised customer journey.
Explore the platform
As easy as 1, 2, 3...
Whether you start small, or roll out across all your channels, deploying our platform is easier than you might think.
Choose your package
Choose from IGS Select, or the more bespoke Signature. We will co-create a dynamic journey to drive conversion using mindset, product data and much more.
Data integration & build
Not only is it easy to integrate your data and systems, but we can help enrich your data to provide more insight into your customer's mindset. We'll also take care of getting the platform working consistently across all your channels.

Insights & ROI
You'll get a dashboard of real time insights as well as all of the key metrics: Conversions, ATV, Engagement and NPS.
How our platform works
Our platform combines sources of customer and product data, together with real-time relevant intelligence, and configured business rules – effortlessly adapting journeys accordingly across channels. We've created Select; the quickest and easiest way to drive ROI, and Signature; our more bespoke option.
Book a demo
Easy setup
Get up and running
Reviews
I loved your easy buying process & personalised advice, great service, I'll be back, thanks!
Results
Your perfect match is
Product X
together with Product Y
Welcome
Let's help you find what you are looking for today!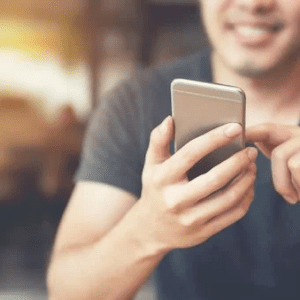 Get ahead with our IGS platform
Conversity have industry-leading experience of combining cutting-edge tech expertise with the changing needs of customers to drive satisfaction and conversion. The benefits of our IGS platform include:


Next
Driving KPIs
Dynamic journeys, delivering personalised solutions to drive traffic, conversion, order values cross-sell and upsell.
Data enhancements
Integrating crucial data to the purchase journey, enrichment, optimisation, collection and analysis.
Improved NPS scores
Getting customers to the right decision faster breeds satisfaction. We have a proven track record in boosting net promoter scores.
Device agnostic
Whatever the channel, your customer gets the ultimate experience, tailored with real-time relevance to their mindset in the moment.
Customisable
We can work collaboratively so your IGS is a seamless part of your brand, tailored to what your customers expect.
Best of breed UX/UI
Deploy with peace of mind that we have best of breed UX and UI covered.
Intelligence
Our algorithm is smarter; it combines personalisation with real-time relevance. Customers convert more based on historical behaviour.
Insights
Marketers need transparency with data that's meaningful. Our platform lets them analyse trends and see what's worked.
Omni-consistent
When experiencing your brand, customer confidence breeds from cohesion. Our platform seamlessly integrates across touch-points.
Why choose Conversity?
Conversity work collaboratively with you to propel business growth. Our technology is fast and easy to launch. We can bolster your tech capabilities, or free up your time to focus on your roadmap. Either way, our expert help can expedite your customer experience improvements and is effortlessly integrated.
How we stack up
Conversity
In-house
Pioneers in Intelligent Guided Selling
Consumer psychology-led journey design
Expertise in dynamic question sets
Proven journey design best practices producing ROI
Access to evolving technology through our roadmap
Experience that enables fast speed of deployment
On-going analysis of customer journey results
Consultation on consumer behavior and attitudes
Access reporting dashboard for real-time insights
Data preparation, cleanse & enhancement services
Reliable SLAs and secure ISO 27001 accreditation
Fully customisable to integrate with your business
Our platform fully integrates to look, feel and act as your brand does, across all channels consistently. We work collaboratively to configure the platform to be yours entirely.

An Intelligent Guided sales solution allows us to interact naturally with our customers and reassure them on their purchasing journey that we appreciate how individual their requirements are.

Daithi O'Connor Founder and Managing Director of Revive Active
The Phone Co-op Business to Business team are now able to personalise their response and solutions when responding to business connectivity requests. The customised lead capture solution was easily integrated and matches our brand guidelines, delivering a seamless client experience and genuine enquiries for sales purposes.
Nick Thompson CEO

Intelligent Guided Selling has been transformational; we have seen a huge increase in customer engagement online helping develop the customer relationship that is critical to our business.

Daithi O'Connor Founder and Managing Director of Revive Active
Conversity understand our target customers, our ethics and our strategy for growth. Their guided selling platform will enable The Phone Co-op to develop better conversion journeys which drive sales and customer satisfaction hand in hand.
Jacci Marcus Head of Residential Business
Recommendation
Based on what we know about you, we recommend:
Product B
This works with product A
Product A
This would work well for you
Leave a Review
Click here to leave a review
Order complete!
Thank you for your purchase
We are Conversity – the Intelligent Guided Selling experts
We offer omni-consistent, easily integrated and configured technology that uses current customer motivations with personalisation. For a journey presenting relevant recommendations and add-on opportunities, for your customer at that moment.